Respond to the challenge of water quality monitoring within the drinking network
Neroxis contributes to the achievement of the United Nations goal of universal access to drinking water by offering personalised water quality observatory services that are tailored to the various issues faced by the client.
Neroxis's solutions continuously ensure the quality of your water
During its transportation, water is subjected to multiple causes of degradation that may affect the level of its quality.
Neroxis has therefore responded to the essential need to monitor water performance throughout its cycle, using key parameters such as chlorine, turbidity, pressure, conductivity and temperature. Our turnkey solutions enable water operators to:
• Continuously improve their knowledge and control of drinking water networks
• Have access to a decision-making tool for optimising the asset management of their networks
• Be informed about any changes in the quality parameters for the water they are supplying
• Benefit from a simple and reliable system that does not require maintenance, energy or chemical reagents and has an unrivalled lifespan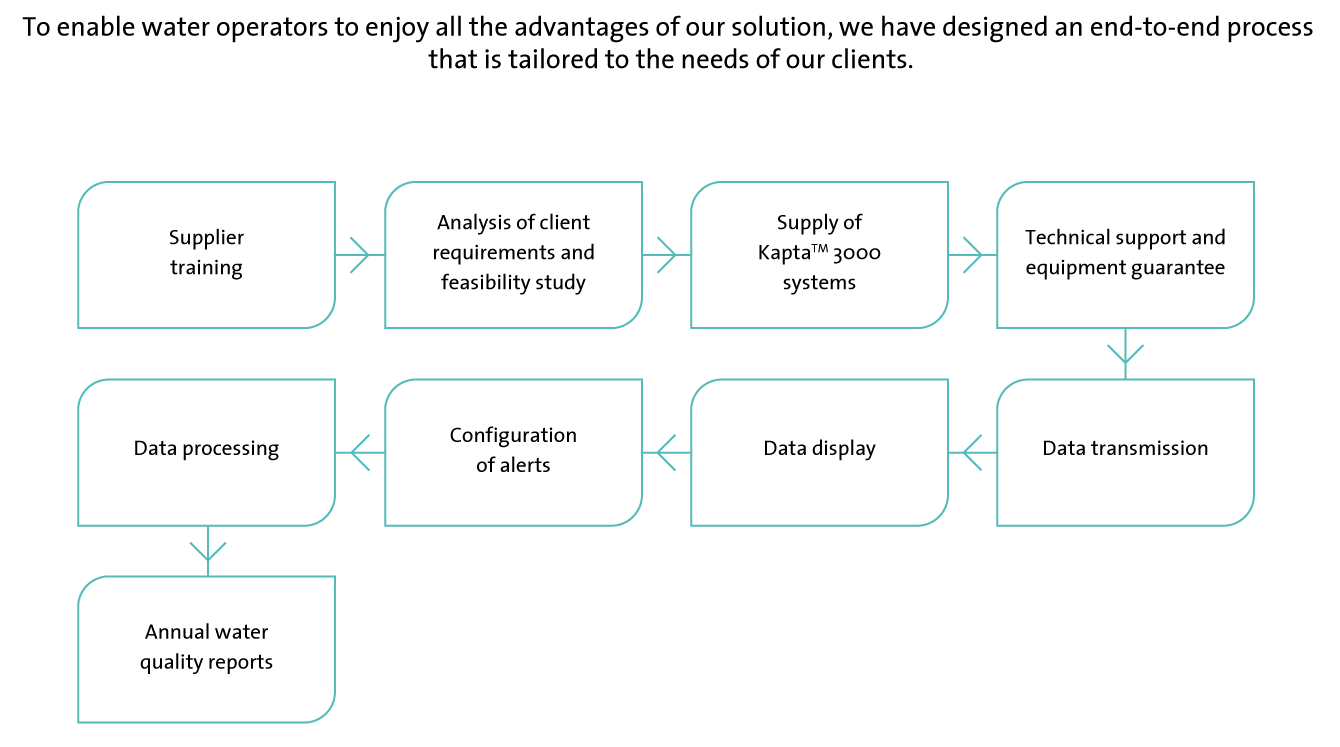 These services are made possible by the wireless sensor technologies of the KAPTA™ 3000 range. Depending on your networks and the various issues you need to deal with, you can choose various probes and measured parameters to guarantee the safety of your networks
• KAPTA™ 3000 AC4 : chlorine, pressure, temperature and conductivity monitoring. Solution customised for monitoring network chlorination,
• KAPTA™ 3000 OT3 : monitoring of turbidity, UV absorption and temperature. Solution customised for the non-chlorinated network and for turbid water scenarios associated with hydraulic issues,
• KAPTA™ 3000 PTC : monitoring of pressure transients, for the asset management of water networks, measurement completed by conductivity and temperature to identify the origin of water.
The KAPTA 3000 probes have NSF/ANSI 61 and ACS certificates which enable direct installation in the pipeline, without water loss, via the meter monitoring of the equipment used.